When you try to open QuickBooks Desktop, you see one of the following messages:
Error Code: 80029c4a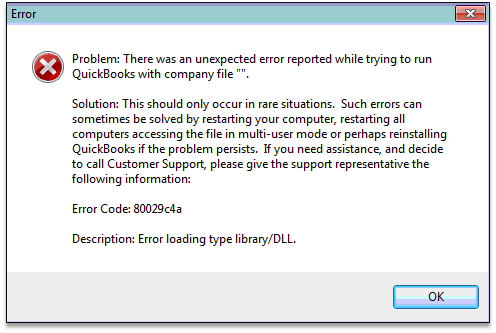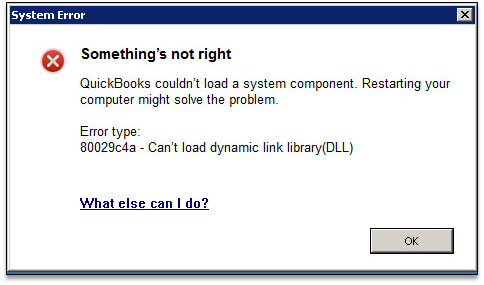 Current Status:
Good news! This is now resolved with the latest release of QuickBooks Desktop 2016, 2017, and 2018! But, if you still get the error message even with an updated QuickBooks release, refer to the following troubleshooting steps:
Solution 2: Check your antivirus program for files that have been quarantined
Consult your anti-virus Help documentation for directions.
Note: Contact an IT professional before performing changes to your anti-virus program/s.