If you wish to view/update any of your personal info connected to your Intuit accounts, such as name, user ID, email address, password and phone number, the most efficient and secure way to do this is by logging directly into you Intuit account.
If you have lost access to your email address, recovery phone number or forgotten your password you can still gain access to your account without ever contacting us, as long as have not lost access to all 3 of these items, by visiting accounts.intuit.com (for QuickBooks Online accounts) or camps.intuit.com (for QuickBooks Desktop accounts) and follow the prompts provided.
When you login you will be prompted to verify who you are. You may choose to have a code sent to your email address or your phone.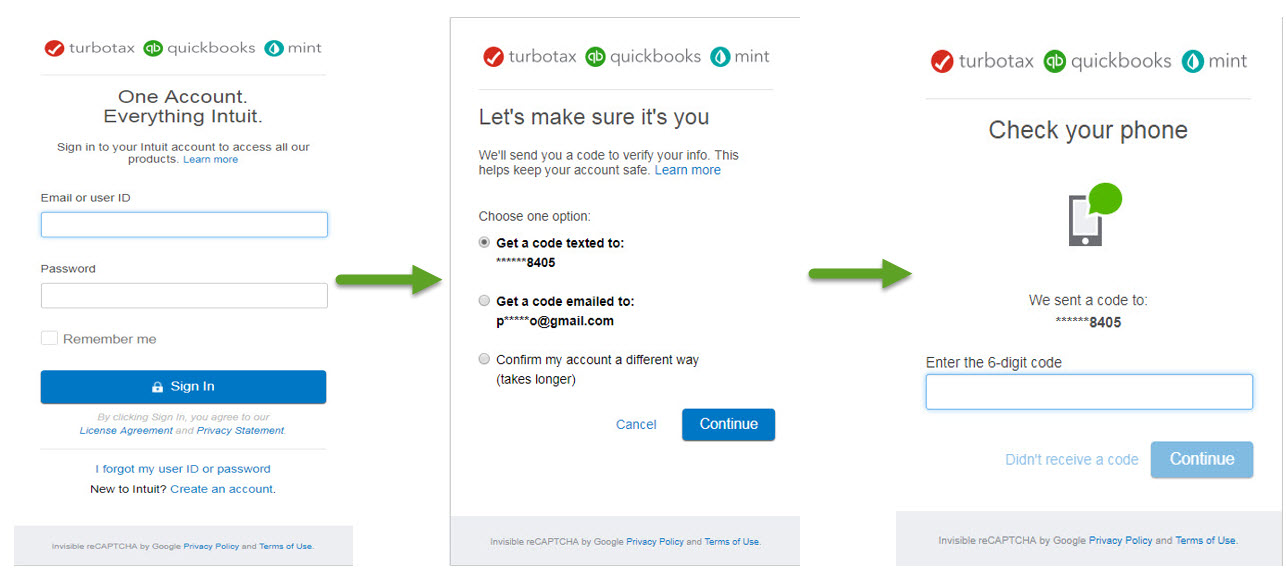 If you are unsure of your user ID or password select the, "I forgot my user ID or password" link highlighted on the image below, select how you would like to recover your info and select the account you wish to reset your password/user ID.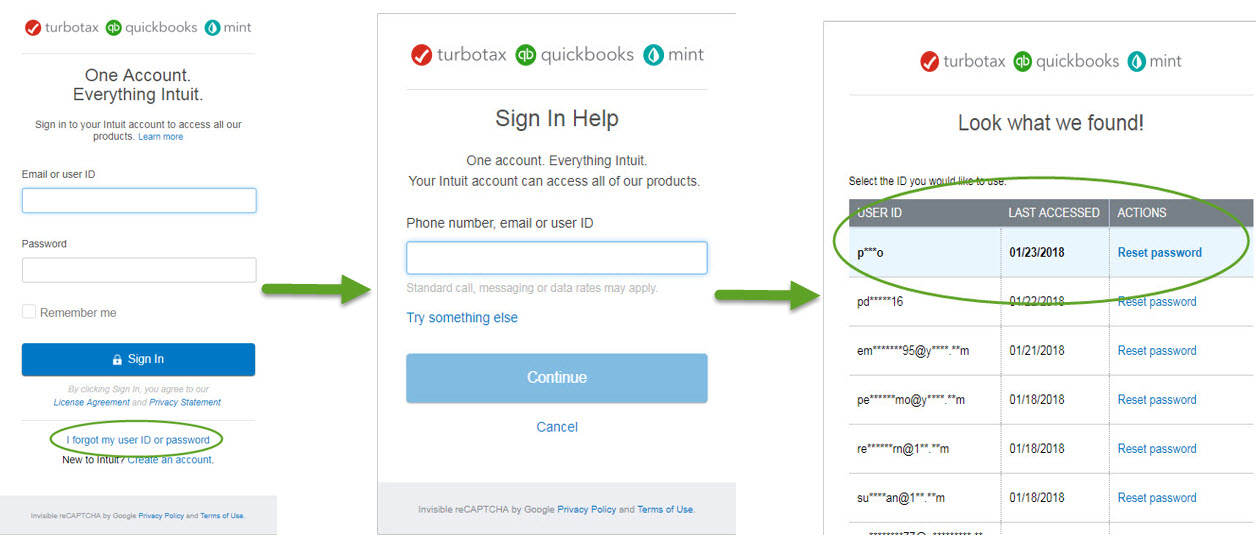 Now that you are logged in the can update all of your personal account info by selecting the profile and/or security tabs seen below.