In QuickBooks Desktop Enterprise and Accountant 2018, you can merge up to four duplicate vendor names through the Merge Vendors feature. By merging duplicate vendor names, you can consolidate all transactions into a master vendor account and update information as needed. With this new feature, you can now easily clean up your vendor list.
Before merging vendors, you need to make sure that:
Your company file is in single user mode.
You are NOT using an Accountant's Copy File (.QBA).
Multi Currency is NOT turned on.
The vendors you are merging are NOT:

Tax Authorities
Tax exempt
Paid through Online Banking
Direct Deposit Vendors
To merge vendors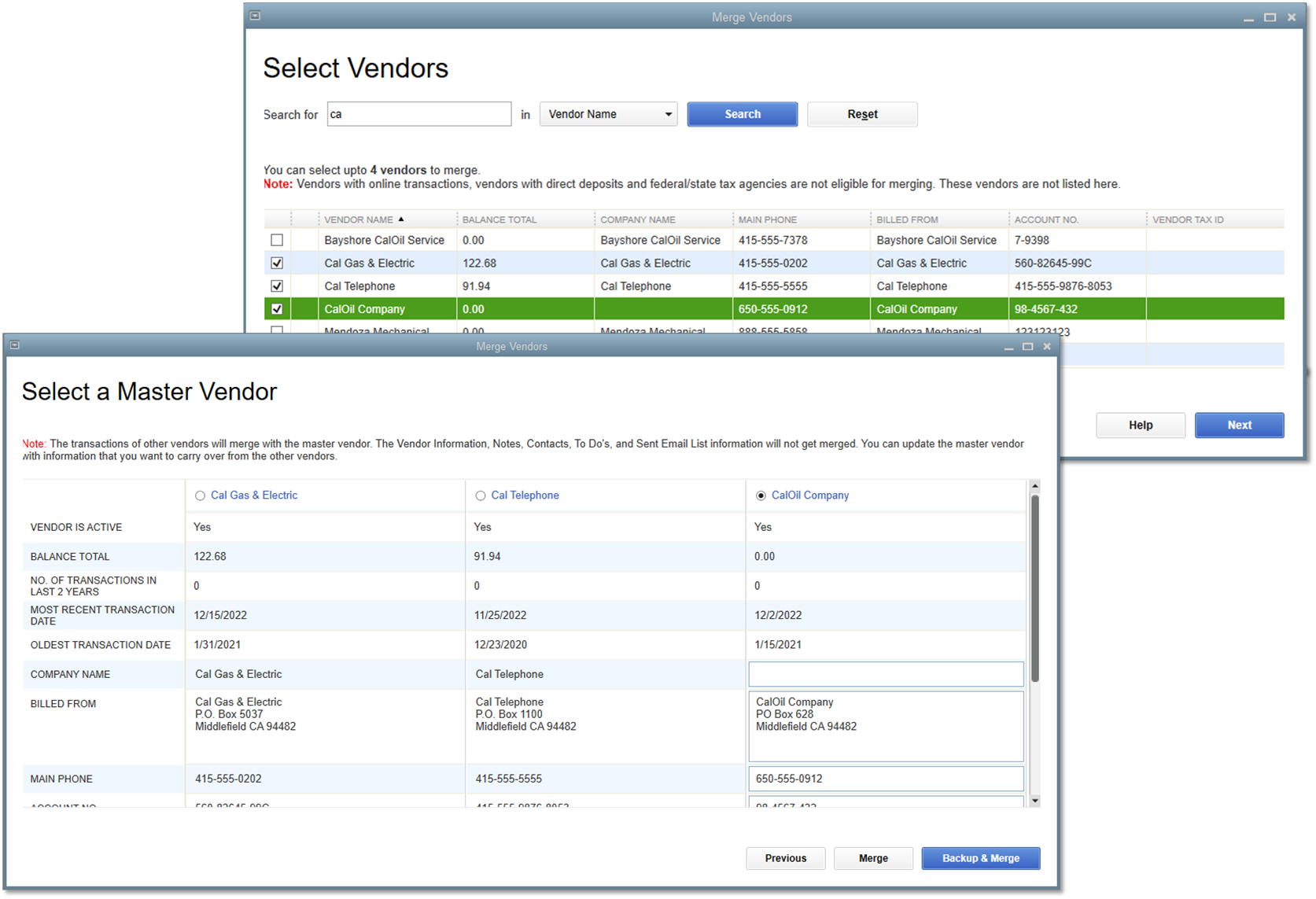 Access the Merge Vendors window.

If you are using QuickBooks Desktop Accountant Edition: From the Accountant menu, select Client Data Review then click Merge Vendors.
If you are using QuickBooks Desktop Enterprise: From the Company menu, select Accounting tools then click Merge Vendors.

On the Merge Vendors window, select the vendors to be merged then click Next.
Select a Master Vendor then click Merge.

Note: If you have not created a backup yet and you want to have one before merging vendors, click Backup & Merge instead.

Click Yes on the Confirmation prompt and OK on the Merge Complete window.