This article highlights key improvements and features in QuickBooks Point of Sale 2013.
New and improved features
Getting started
We've created a simple Welcome Screen with Getting Started video tutorials, and a Set up Interview to help you get up and running quickly.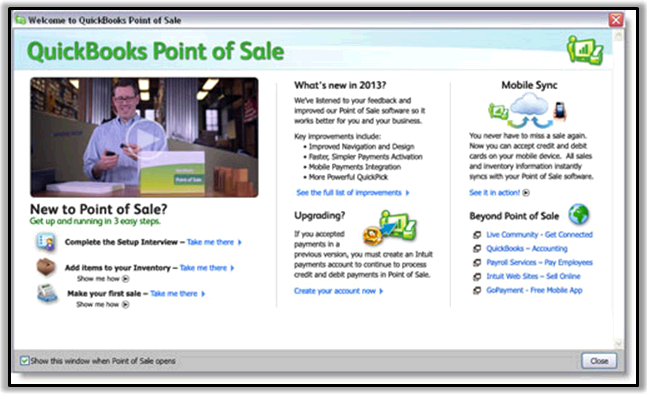 Updated layout and enhanced Navigator
The completely updated layout for QuickBooks Point of Sale 2013 has totally new graphics, a more balanced layout, collapsible panels and simpler Navigator which helps you find and solve your urgent tasks easily.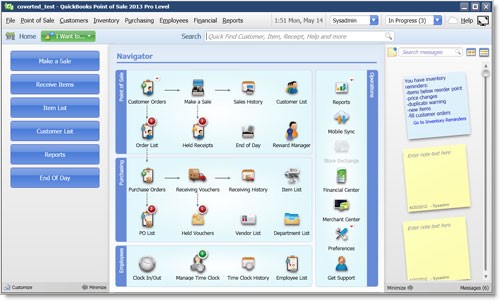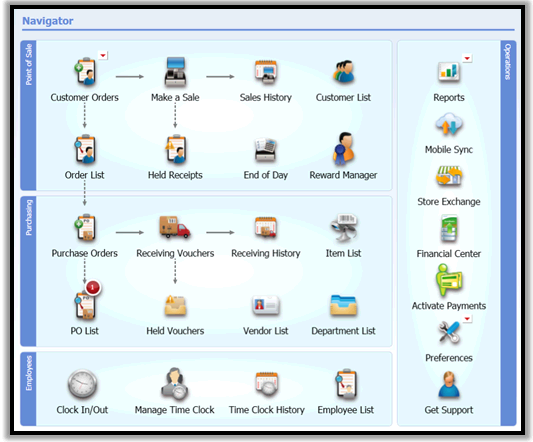 Multitask between activities with ease
Introducing the In Progress window. This lets you see your pending activities and go quickly to your most important tasks.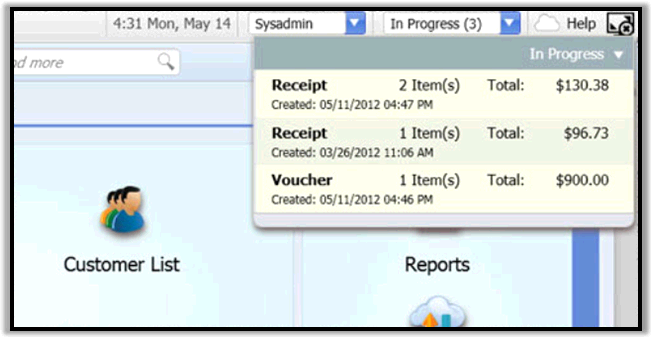 Customizable Task buttons
We've enhanced the Customize feature on the Tasks panel so you're totally in control with how you want to arrange the buttons according to your preference.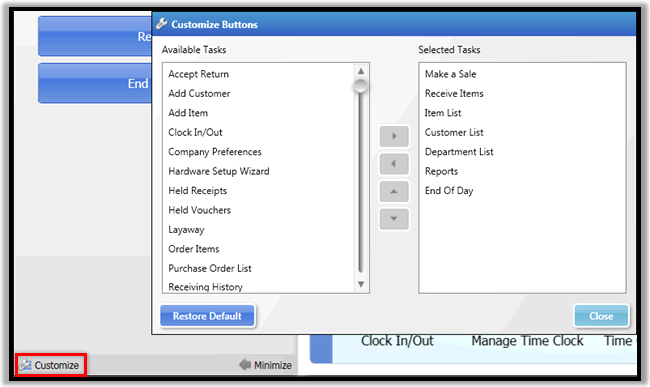 Collapsible Messages and Tasks panels
Now you can collapse and expand the Messages and Tasks panels if you want a bigger Point of Sale Home screen.

Mobile Sync
With the Mobile Sync feature, you can now make sales on the go and have it synced with your QuickBooks Point of Sale Desktop software. Just download our free GoPayment app and have your Intuit Payments Account set up inside Point of Sale and you're ready to go.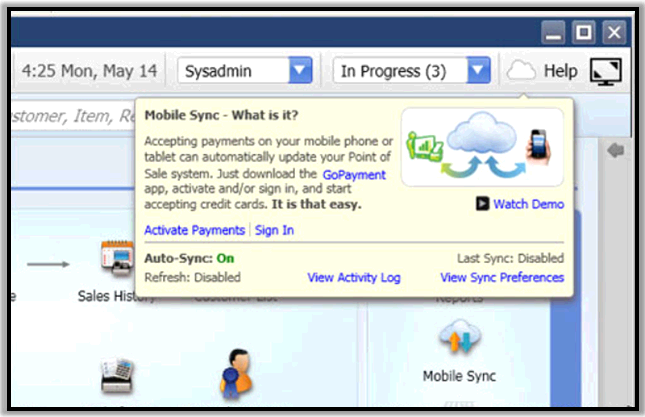 Manageable QuickPick
You can now create and manage Groups, add items, view details about each item, and leverage powerful features without having to leave QuickPick.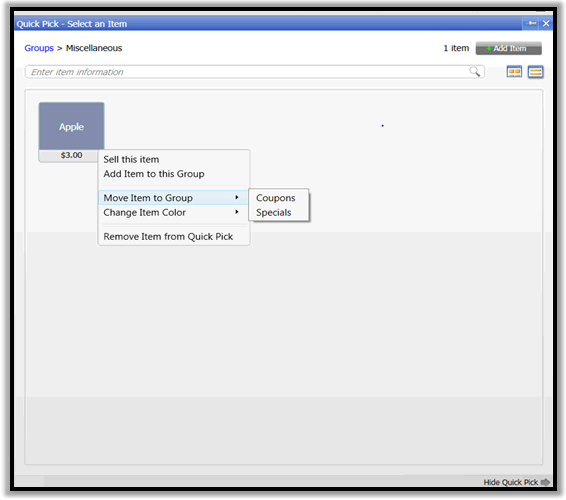 INF19956