This article outlines the features introduced in QuickBooks Desktop Pro and Premier 2018, QuickBooks Desktop Enterprise 18.0 and QuickBooks Desktop Payroll.
QuickBooks Desktop Pro and Premier
QuickBooks Desktop Enterprise
QuickBooks Desktop Enterprise includes all Pro/Prem features and the following enhancements to Advanced Inventory1:
Mobile Inventory Barcode Scanning
Speed up the picking process and reduce data entry errors with Mobile Inventory Barcode Scanners. You can send sales orders to workers on the floor, scan inventory within a warehouse, and transfer the data wirelessly. It works across multiple warehouses or anywhere that has an internet connection.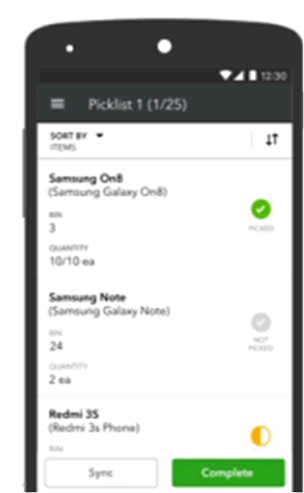 Improved Sales Order Management
Delight your customers by prioritizing the most urgent sales orders, and empower employees to fulfill orders. View critical information like ship date, inventory availability and value of order. Check on the sales order status in real time.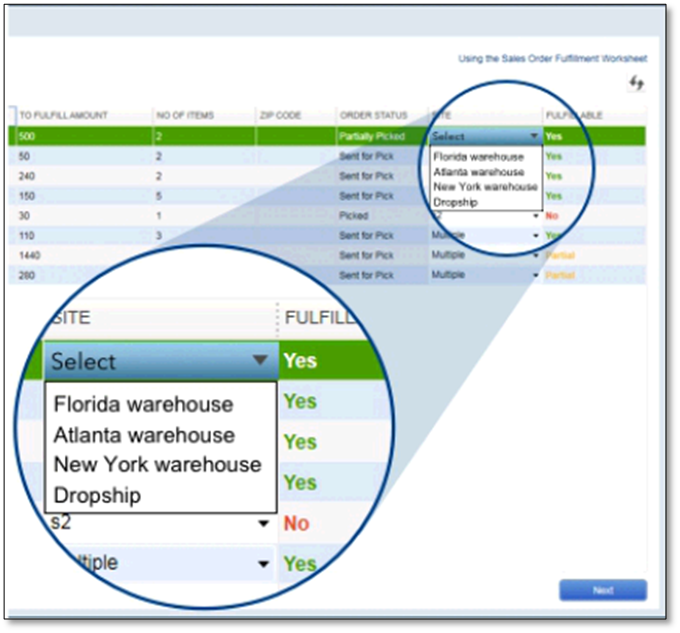 ---
1 These features are only applicable to US customers using Advanced Inventory module available only in QuickBooks Desktop Enterprise Platinum..
QuickBooks Desktop Payroll
QuickBooks Desktop includes the following enhancement to Payroll2:
Payroll Liability Reminder on Home Screen
Enjoy increased peace of mind when doing payroll with a Payroll Liability reminder. To help you remember the timing of various payroll liabilities such as federal and state payroll taxes, workers' comp, and more, a red reminder will now appear on the home screen under Pay Liabilities before they are due. The reminder will now appear 7 days ahead of the due date.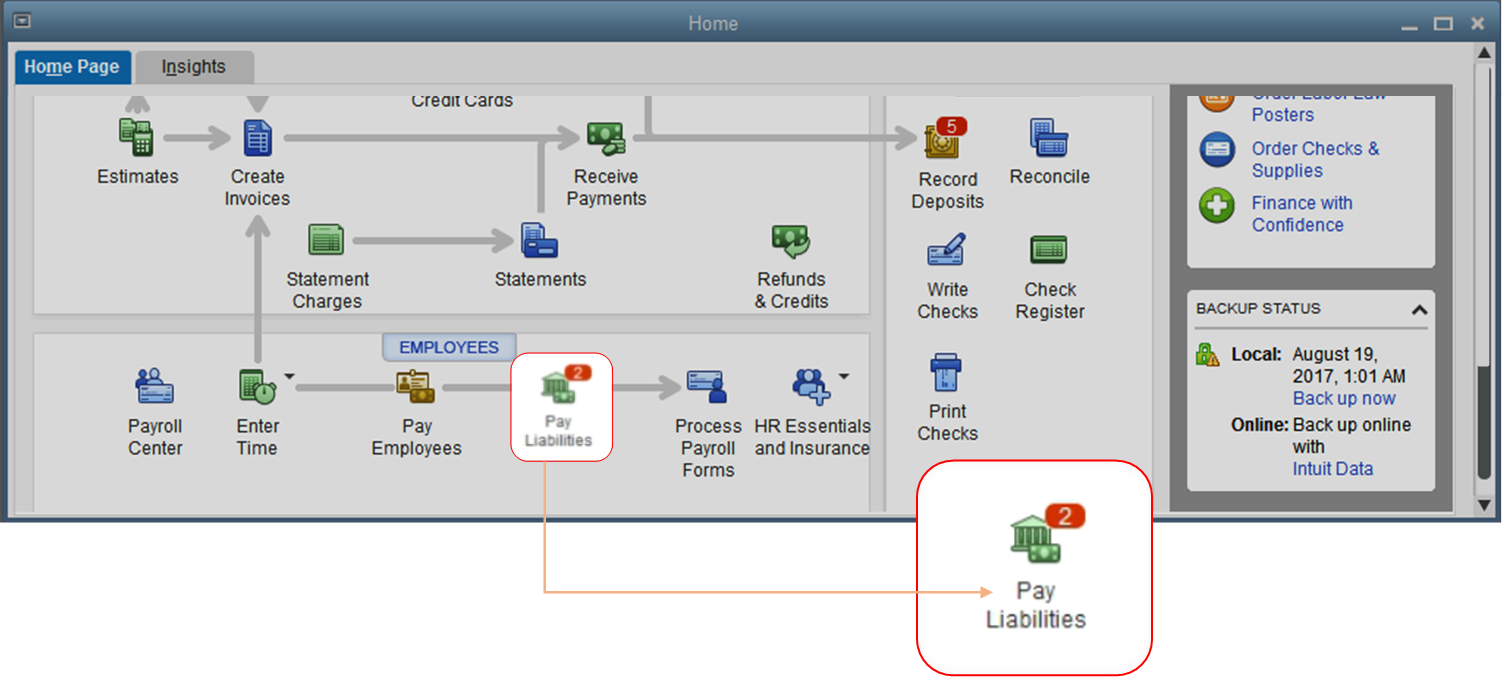 ---
2 This feature is only applicable to US customers with the Enhanced Payroll subscription.