New users will see a shorter, quick interview to get them to QuickBooks faster than before.
Note that the screens are numbered. Here's page 1 of 2. The user will enter the Company Name here.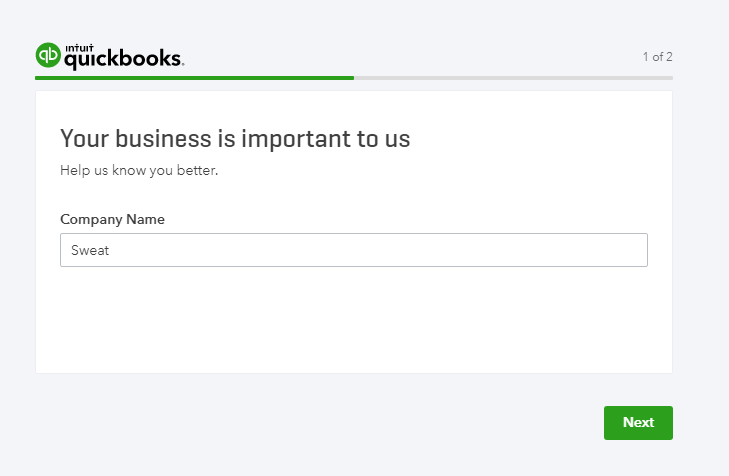 The second page asks the user to select workflows they consider important in their business. Note that for India, all available features will be turned on irrespective of this selection.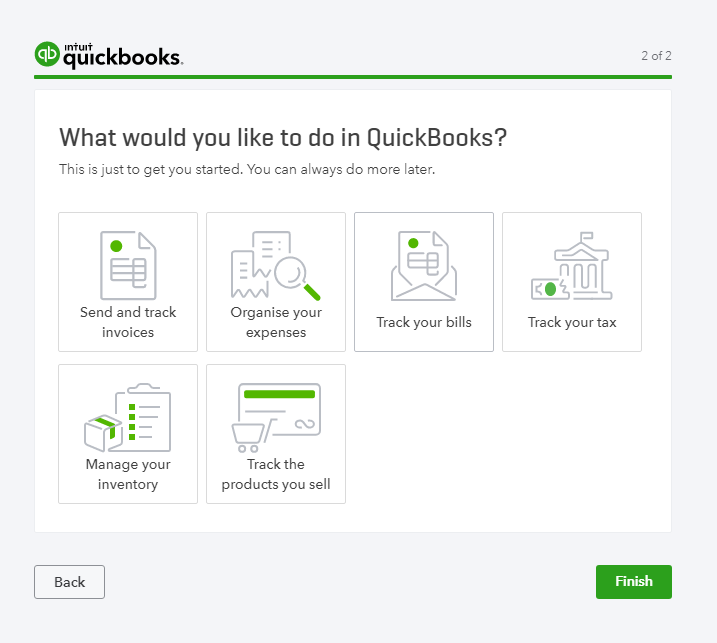 The user arrives at the redesigned dashboard page after clicking Finish in the page above.
The redesigned home page now has 3 tabbed workflows that will help users get started with Settings, Sales & Banking. Please see the numbered screens below. The bullets underneath explain what the option stands for.

Opens a YouTube video to help with setup.
Opens the Company Settings page.
Opens the Tax tab.

Opens the sales form customization page (Standard style).
Open the Products & Services list. Note that Services & Hours will be available by default even though they are not displayed the first time.
Opens an invoice form.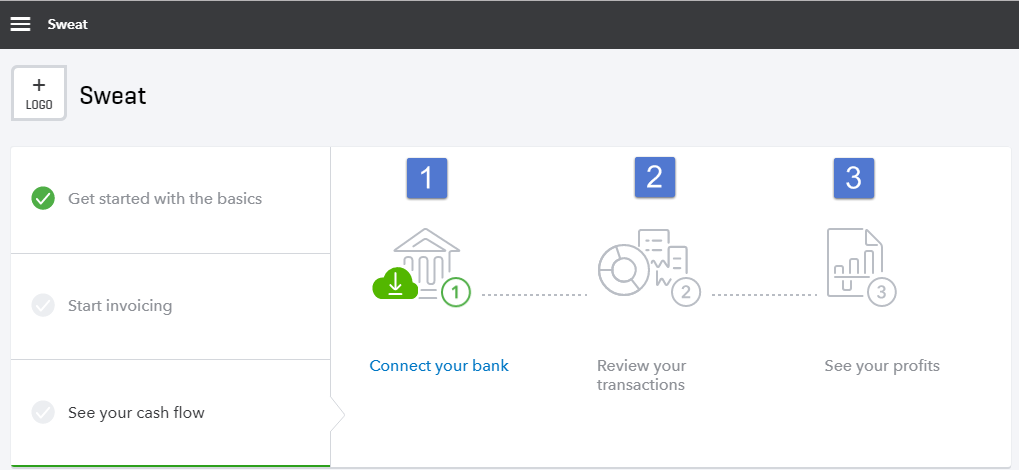 Opens the Banking tab asking the user to select a financial institution.
Open the Banking tab >> New Transactions tab.
Opens the Reports section.