Your QuickBooks Online company ID is a unique number we use to identify your company. We may ask you for it when we're helping you with your QuickBooks Online company file.
There are two ways to find your Company ID:
From the Billing & Subscription page
Select the Gear icon at the top.
Under Your Company, select Account and Settings (or Company Settings).
Select Billing & Subscription. The Company ID will be in green at the top of the Billing & Subscription section.
Using shortcut keys
You can use keyboard shortcuts if you are on a specific screen and you don't want to lose your work. To do this, press Ctrl+Alt+? (for Windows) or Control+Option+? (for Mac). A pop up window will appear with your company ID.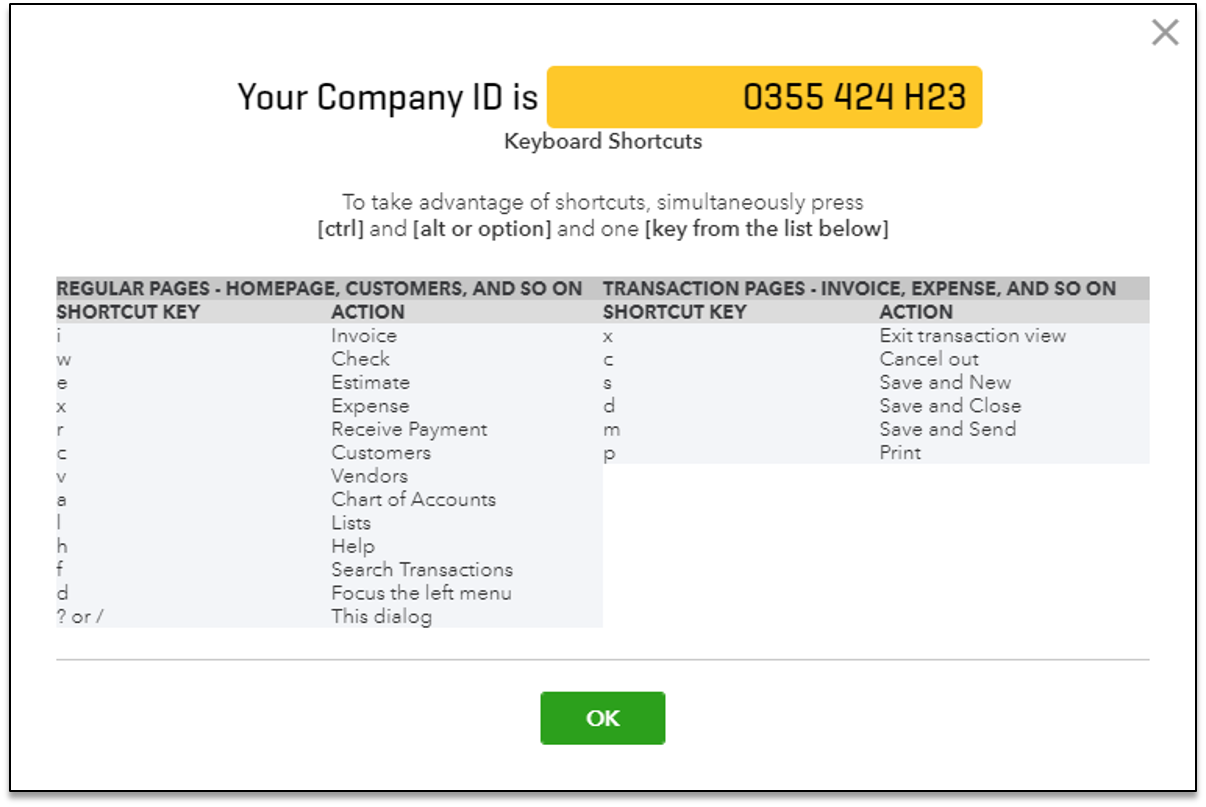 To learn more about shortcuts, see Keyboard shortcuts for QuickBooks Online.