Refer to this article if you are experiencing difficulties migrating your data to QuickBooks Online and receive the following email:  
Subject line: There was a problem copying your company file to QuickBooks Online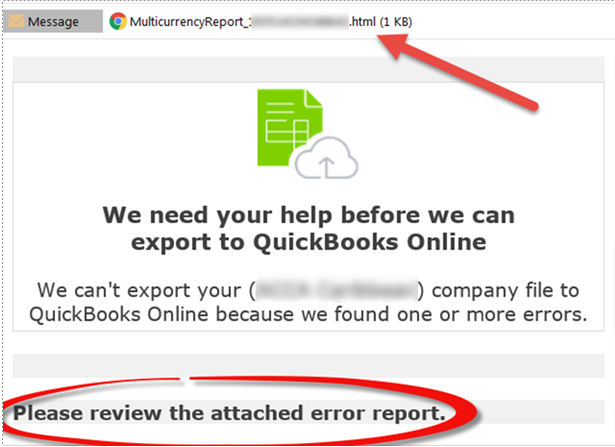 There is a link in the email detailing the problematic currencies, as shown below:

Why is this happening:
QuickBooks Desktop offers the ability to create your own currencies. It also offers more currencies than are currently available in QuickBooks Online.
Resolution
Option 1: Resolve this issue on your own
You'll need to change the unsupported currencies in your QuickBooks Desktop file to currencies that are currently supported in QuickBooks Online.

For example: If you used Barbadian Dollar currency in your QuickBooks Desktop file, then you will need to change that currency in your QuickBooks Desktop file to a currency currently supported in QuickBooks Online (Costa Rican colón).
When changing the currency types, be sure to review and modify the following as required:

Items
Customers
Vendors/Suppliers
Accounts
Transactions (Note: If editing transactions, ensure the exchange rate is unaltered or your reporting will be affected.)

After editing your QuickBooks Desktop information, import the file into QuickBooks Online. If the import is still not successful, you'll receive another email indicating any other information that needs to be edited.
Option 2: Request assistance from the Data Migration team
Our Data Migration team can accommodate this limitation by changing the currency code to one that is supported for all affected transactions, names, and accounts in your file. We can guarantee this change will not affect reporting and will give you the option on what currency type is used. Please contact support if you are interested in assistance with this problem.