QuickBooks Online Accountant provides accountants with an exclusive ability to undo reconciliations without manually editing individual transactions from within the register.
Undo a reconciliation
Note: This feature is designed for accounting professionals and is exclusive to QuickBooks Online Accountant subscribers.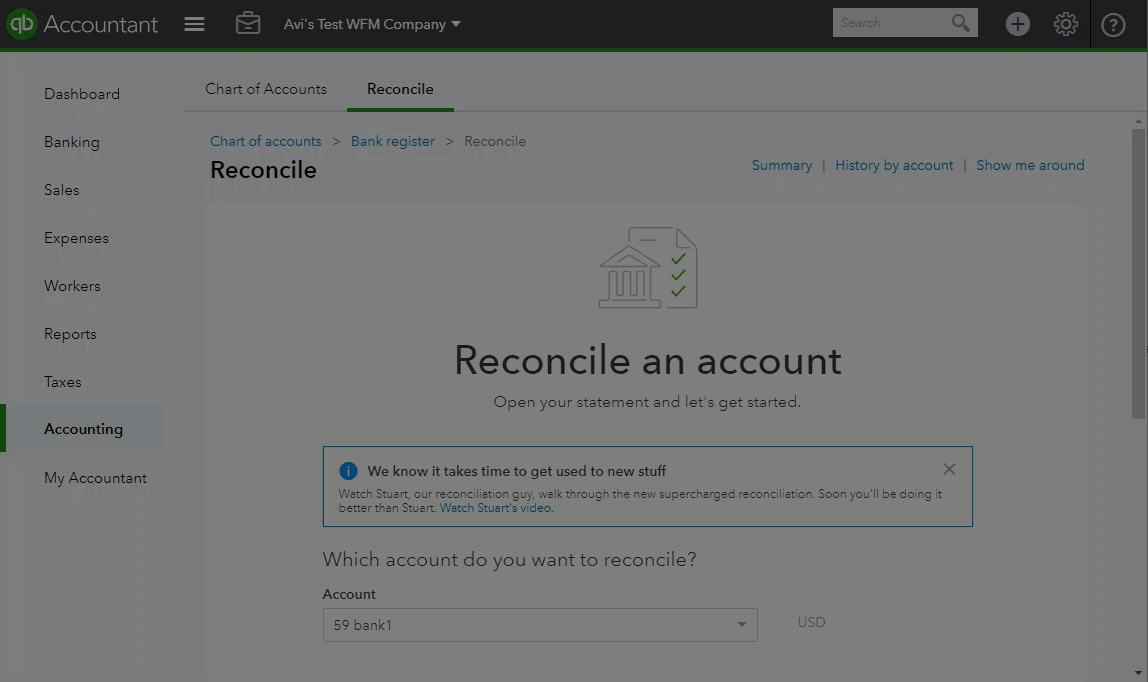 Select the Gear icon at the top, then Reconcile.
Select History by Account at the top.

Note: This will display the History by Account page.

Select the desired Account and Report period.
Locate the desired report, based on the Statement Ending Date.
In the Action column, select the drop-down arrow and choose Undo.  
Review the confirmation pop-up and select Yes to proceed.
In the final confirmation window, select Undo.
Select OK.
IMPORTANT: Undoing a reconciliation will automatically undo any reconciliations that come after it, chronologically (based on the Reconciled On date).
HOW18226