If you are reading this article, it's because you were trying to export your QuickBooks Online data to Desktop and received the following message in QuickBooks Online: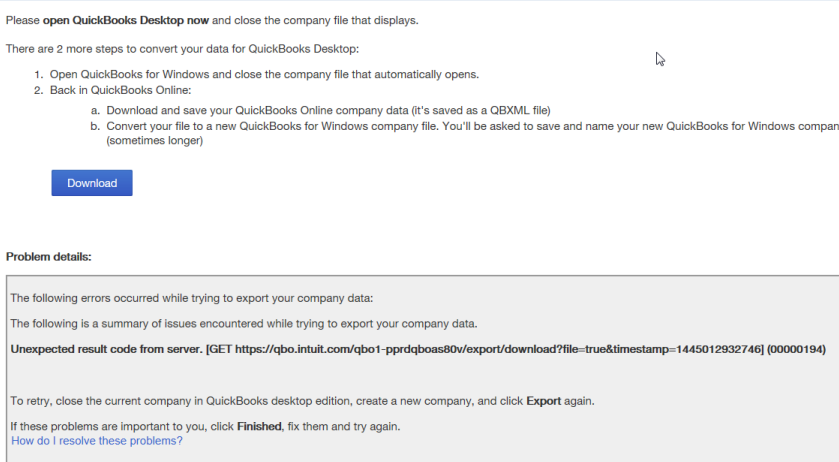 ---
Why is this happening?
This error is typically because of an old file that was requested from the QBO server.

When you begin the export process it generates a file (.qbxml) that you see after clicking "Download".
This qbxml file lasts on our servers for around 30 days.
If you attempt to download the file after the expiration date, you will receive the error message outlined in the screenshot above.
---
How to Fix
You can request a new qbxml file from QuickBooks Online simply by going through the export process again.
Make sure you click "Start Over" instead of "Continue to Download" so that a new file can be requested.
---