If you are using Adobe X, the Adobe toolbar may seem to be missing from the screen when you try to print.  
This is what it may look like: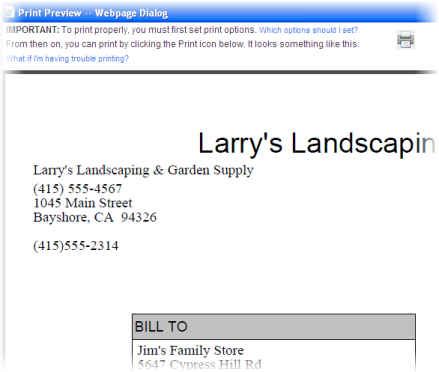 To see the toolbar:
Open an invoice, then click Print.
Hover your mouse toward the bottom center of the preview window.
You should see a grey, floating toolbar display.
Click the Print icon.

If you still can't find the toolbar and print:
Open Adobe Reader.
Choose Edit > Preferences.
On the left under Categories, select Internet.
Select the Display PDF in browser checkbox.
Click OK.
Close Adobe Reader.
Try printing your document again.
Your document should print in a separate window and the toolbar should display.