Having problems signing into your QuickBooks account?  
Follow the directions below to get back into your account.
We often find that the problem is with the user ID and not the password. Making sure you're using the correct user ID is the first step!   
•     Many people use their email address for the user ID.  Have you tried that?
•     If you tried an email address and that wasn't it, do you have a common user ID that you use?
•     You may have multiple user IDs tied to your email address because of other Intuit services you currently use or used in the past.   
If you think that you are using the right user ID, then please note that passwords are case-sensitive.
If you can't remember your User ID or Password, you can have your User ID emailed to you:    
Go to the QuickBooks Online sign in page:
Click the I forgot my user ID or Password link.
Enter your email address or user ID and click Continue.
We will send you an email with next steps.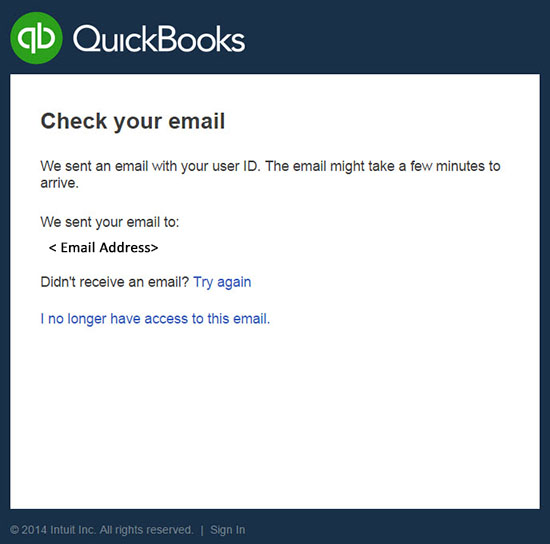 Didn't receive the email?
4832