Here's how to fix errors or issues you may be encountering before, during, and after converting your file from QuickBooks Desktop to QuickBooks Online.
Issues before conversion
Below are problems you may encounter while QuickBooks tries to prepare your file for import.
Issues during conversion
Incorrect browser settings, data damage, connection issues, etc., can disrupt the conversion of your file.
Issues after conversion
Customer balances are off in QuickBooks Online
After conversion, you may notice that customer balances are off. A likely cause of this is if you used journal entries in QuickBooks Desktop to apply payments to your customer's invoices. The links between the journal entry "credits" and the invoices are broken once in QuickBooks Online. These discrepancies will not be noticed in the Profit and Loss or Balance Sheet report.
How do I fix this?
Turn on Auto-apply credits in QuickBooks Online:
Select the Gear icon at the top.
Under Your Company, choose Account and Settings (or Company Settings).
Select Advanced on the left.
In the Automation section, mark Automatically apply credits box.
Select Save.
Don't want to automatically apply all payments? You can record the payments by matching the journal entry credits to existing invoices (through the Receive Payments screen). Do this on a customer by customer basis.
Invoices or sales transactions were converted to journal entries after importing to QuickBooks Online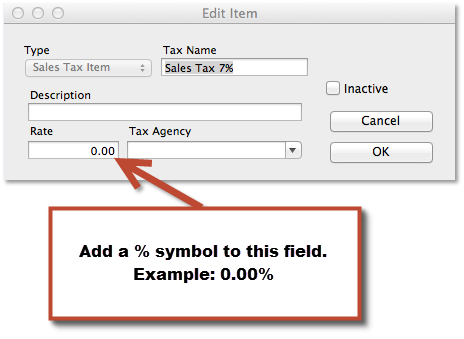 This can happen if you have flat rates (0.00) for Sales Tax items or groups in your Desktop file.
To keep your sales transactions from importing as journal entries, you'll need to edit the sales tax item "rates" category.
Typically, this occurs in Mac files because in QuickBooks for Windows, you cannot save a sales tax item without a % symbol.
If you have multiple items with flat sales tax rates in them, you'll have to edit all the item rates to ensure all your transactions import properly.
Sales tax items being converted to journal entries with flat rates is an expected behavior because, at this time, those types of rates are not supported by QBO.
2351